Your Source for Replica Wheels in Calgary
Do you want replica wheels in Calgary? Well, guess where you can get them? That's right, the answer's Good Tire! With all the best makes and models for Calgary replica rims and wheels, they are your source for the best in replica tires. Choose from brands like BMW and Audi, or go with Mercedes-Benz rims instead. These babies look just like OEM but without that authentic price tag. Return your vehicle to the authentic look with replica wheels for all the major makes and models. Start driving in style again with our great brands for these sweet wheels. These wheels can provide the same grip and tread style as the Original Equipment Manufacturer (OEM) parts. Tires must meet strict specifications for sale in Western countries, and this ensures a high safety standard similar to OEM parts. And they are for sale at Good Tire! Come on down to our shop today, or phone ahead to learn about our available inventory. Be talking with you soon!
Contact Us for Additional Options Availability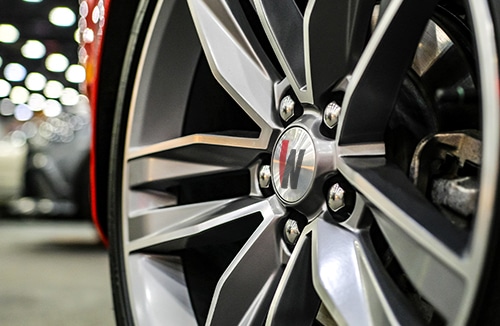 Replica Rims for Calgarians
The best place for replica rims in Calgary is Good Tire. They have hot deals on all the best brands and provide great service for all their valued clients. If you are looking to restore a classic Audi or BMW, finding the perfect Calgary replica rims can be a challenge. Luckily, your friends over at Good Tire have you covered. Their fantastic selection is just the source you are looking for to deliver high-quality and long-lasting replica rims. Unlike rims from the manufacturer, these rims are not locked behind an expensive price tag. Instead, they are just really good-looking and capable of providing much of the same safety and support as OEM rims. Plus, they are available in a variety of really great styles, so that customization can still come first, and you can tune your ride to look just how you like it.