Just like vehicles vary, so do the tires. Audi wheels for Sale are best known for their superior performance and durability along with the high level of ride comfort they offer. Also, it's possible to find options that are uniquely designed to complement the modern Audi vehicles, to help optimize the driving dynamics under any conditions.
Also, Audi wheels have been engineered in collaboration with some of the leading manufacturers just for today's Audi vehicles. Also, with the easy-to-see RO1 and AO sidewall markings, shoppers can feel confident they are dealing with Audi Original tires. To date, there are over 200 different materials that go into making a quality and well-rounded tire for Audi Vehicles.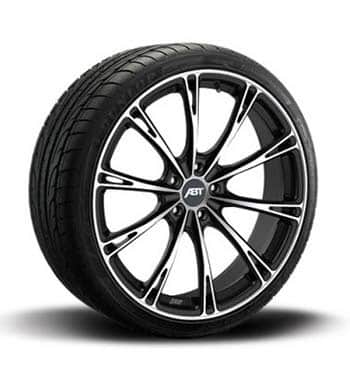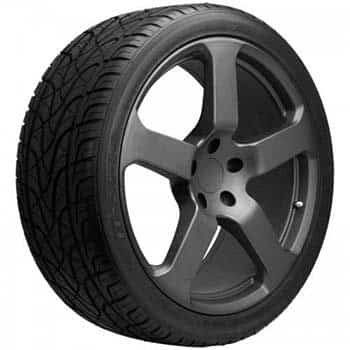 Is it Time for New Audi Wheels?
With Audi wheels, drivers can find an array of options and styles that are designed to not only fit but optimize the performance of any Audi vehicle. Understanding the different tire options is the best way to ensure that the right tires are purchased, regardless of the type of vehicle that is being driven.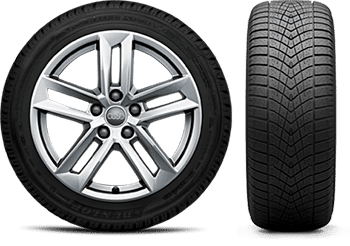 Give us a call at (403) 453-2008, stop by, or read on to learn more about the tire packages we have to offer.
Fining the Right Audi Wheels for a Vehicle: Winter Weather Ready
When choosing Audi wheels, one of the first considerations is the driving conditions. For winter driving, there are several options to consider. Some of the top choices in winter-ready Audi tires include the A3, 2015+ Dunlop SP Winter Sport 3D AO and the RS 3, 2017+ Pirelli Winter Sottozero 3 RO1 options.

For drivers who want to avoid changing their tires as the season's change, all-season tires are a smart option. The Audi all-season wheels available are considered excellent multitaskers and designed to help balance both comfort and handling. At the same time, they offer a quiet ride and high-quality tread life while helping to maintain the vehicle's traction in all conditions, including light snow. The Audi all-season tires are considered high-performance and speed rated for cabriolets, avants, and sporty sedans.
Ultra-High-Performance Audi Wheels
To enhance the elite status of any Audi vehicle, choosing the high-performance tire options are a smart choice. For the most powerful Audi vehicles on the road today, these tires help to maximize both performance and technology. The selection of high-performance tires for Audi vehicles helps to provide optimum levels of traction along with superior braking and handling capabilities for demanding drivers. The high-performance tires are ideal for the R8, RS, and S Audi models.
What Makes Audi Wheels so Impressive?
There is nothing like going with the original. Original Audi wheels are designed with a higher level of performance and innovation than many of the others available today. Only the Audi Original – AO – tires have been uniquely engineered for the specific Audi models that are available today. These tires are customized to maintain the superior ride and the high-quality addling characteristics of modern Audi vehicles. It's best to shop locally for Audi wheels to ensure that the original options are found.

Finding Affordable Audi Wheels
When it comes to finding affordable Audi wheels, many believe this is impossible. After all, the luxurious Audi vehicles are known for high-quality performance and capabilities. The tires must meet a high level of performance and quality to ensure that the car drives safely and adequately on the road, regardless if a person is driving on the highway or in the city.
In most cases, buying local tires is going to provide the best options for an Audi driver. Doing so is going to help ensure that they get the best price for the Audi tires they want and need to provide the highest level of performance and dependability is achieved for their Audi vehicle.