Range Rover Wheels
Calgary, AB
Quality, well-made, and durable range Rover wheels provide drivers with a comfortable ride regardless of the weather challenges a person faces. Quality tires for this luxury vehicle will easily absorb shocks created by hitting potholes while improving the vehicle's performance and safety while on the road.
Today, when searching for range Rover wheels for Sale, drivers will quickly discover there is an array of options to choose from. These options come from some of the top tire manufacturers today, such as Michelin, which offers higher-end tires, to the more efficient and affordable options offered by Nexen. Tires for these vehicles are also available in an array of sizes, ranging from 20′ to 22′ in diameter, made with innovative technology, high-quality materials, and more.
Further, drivers can filter the tires they want or need based on performance level, vehicle, and season.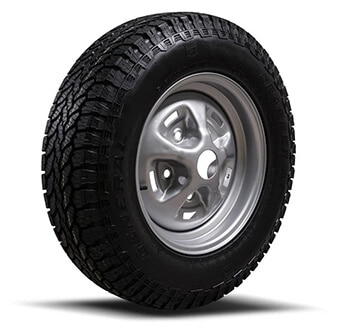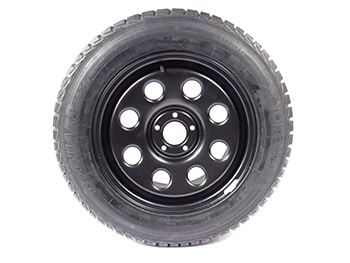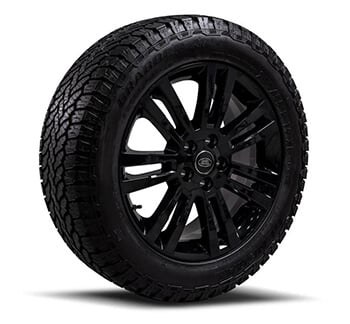 Selecting 
Range Rover Wheels
When it is time to purchase or replace Calgary Range Rover wheels, there are several things to consider to ensure the right type and brand are purchased for the vehicle in question. One of the most important factors is the tire size that is needed. It's also crucial to look at and consider the technology used in the tires, as each brand and type offers something a bit different and unique to help improve things like traction, safety, performance, and more.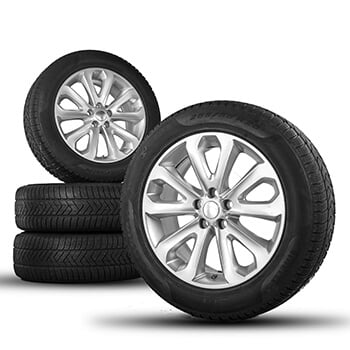 Give us a call at (403) 453-2008, stop by, or read on to learn more about the tire packages we have to offer.
Top  Range Rover Wheels Available Today
With so many options, choosing the right tires for a Range Rover can seem like a huge challenge, but it doesn't have to be. You can find some of the top options available today here.
Scorpion Verde A/S Plus Tires from Pirelli
These all-season tires are designed specifically for SUVs and trucks. They include innovative technology that delivers a higher level of fuel efficiency compared to other options on the market today. The eco-friendly Touring tire has been developed for prestigious pickups, sport utility vehicles, and crossovers. They help to reduce tire weight and rolling resistance to ensure superior performance delivered for the car they used on.
Pilot Sport A/S 3 Tires from Michelin
Another all-season tire that combines high-quality construction to deliver superior performance and traction for all four seasons. There is no better option when it comes to all possible weather conditions as these tires guarantee to provide the highest levels of safety and grip. Available with variable thicknesses, these tires offer the driver with superior wet lock traction to ensure safety, regardless of the conditions encountered.
BFGoodrich Advantage T/A Sport Tires
These all-season tires are designed to deliver superior fuel efficiency to the driver along with upgraded grip and a long-lasting, smooth ride for an everyday ride that exceeds expectations. It is designed with the latest in interlocking technology called g-Grip; these tires deliver the performance and safety desired for both off- and on-road conditions.
Each of the options listed here is designed to ensure that Range Rover drivers have the best experience on the road today.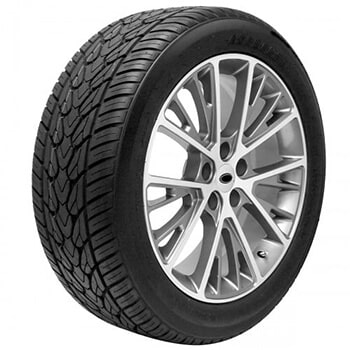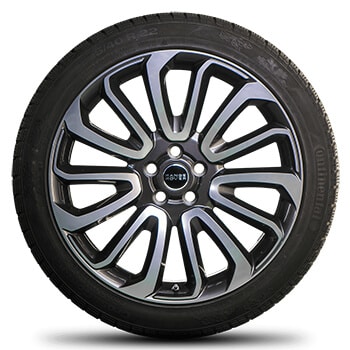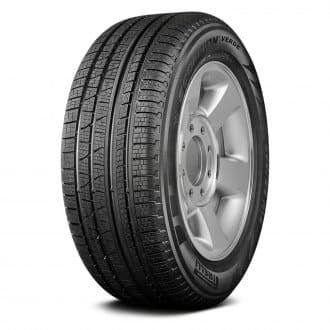 Where to Find Affordable  Range Rover Wheels
When it comes to Range Rover Wheels, there are an array of options and brands to choose from, which can make the decision a bit challenging for some. While this is true, the options listed here represent some of the best ones available today to provide a safe, reliable ride. Contact your local service providers can offer drivers affordable prices regardless of the driving conditions they encounter.
Be sure to consider the needs of the vehicle and driver to choose the right option for the situation and to ensure that the desired level of performance and safety is achieved. Range Rover is luxury off- and on-road vehicles that deserve the highest-quality, most well-made tires, to deliver the desired driving results.