Mercedes-Benz Wheels
Calgary, AB.
Not all tires are created equal. It is especially the case when it comes to Calgary Mercedes-Benz wheels. While it is possible to purchase tires from an array of suppliers, when it comes to the best of the best, buying from the dealer is often the option that makes the most sense.
By purchasing Mercedes-Benz wheels from the dealer, it is possible to find the right type and size for the model of vehicle being driven. Also, it's possible to find and purchase these tires at a competitive price. What's even better is that the tires, when purchased from a dealer or a local provider, will be installed by a factory-trained technician to ensure the job is done correctly – the first time.
When it comes to Mercedes-Benz wheels for Sale, a driver is going to find that they are offered in all brand options, including some of the most popular. These include Dunlop, Continental, Pirelli, Hankook, and more. The right tires from the right seller also come with generous road hazard coverage for the eligible tires.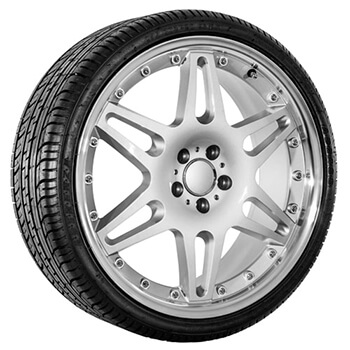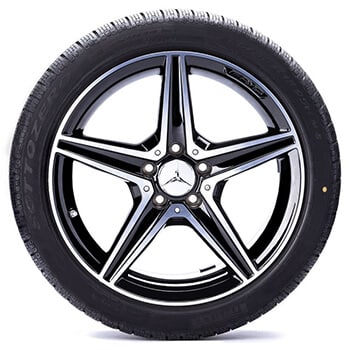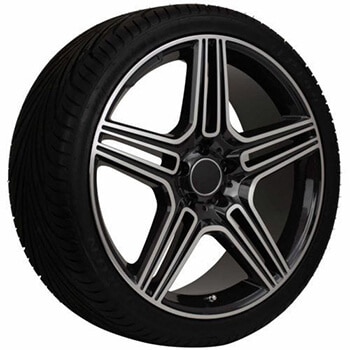 When it comes to delivering a superior level of performance and meeting the high standards of Mercedes-Benz drivers, the Mercedes Original (MO) Tires are the best match for the vehicle. These are designed uniquely for a perfect fit and configured to work correctly with all the safety systems that are used in a classic Mercedes-Benz vehicle.
They provide all this while offering a superior level of comfort, longevity, and reliability. Even better, Mercedes Original provides a level of peace of mind that isn't offered with other tire options.
The MO style of tires is a very complex and high-performance option that includes more than 200 materials. Each of these ingredients has a unique and specific function that ensures the best drive possible, regardless of the road conditions.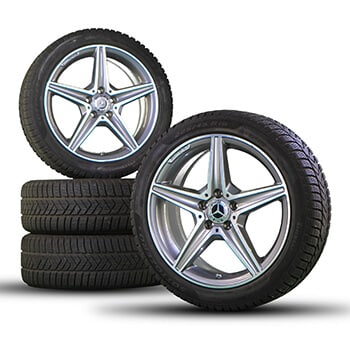 Give us a call at (403) 453-2008, stop by, or read on to learn more about the tire packages we have to offer.
Types of Mercedes-Benz Wheels
There are several types of tires to choose from to meet the most stringent requirements and developed in a combined effort with the most well-known tire manufacturers. Each one offers thousands of different innovations and technological advancements that ensure they meet the highest quality standards.
MO
These tires are engineered to meet the needs of a unique driver. These offer superior comfort and longevity that is needed to remain safe on the road, regardless of where a person may be headed.
MO1
The MO1 tires are uniquely designed for all types of AMG vehicles, offering precise steering along with optimal traction. With these tires and dynamic traction, it is possible to remain safe and secure on the road. They also help to enhance the thrill of the drive.
MOE
If a flat occurs, the MOE tires can run as much as 50 extra miles. It provides more peace of mind that will ensure that regardless of what happens, a person can keep going.
MOS
This brand and type of tire are specially engineered to help reduce total road noise. The MOS tires will be able to deliver a quieter and more comfortable ride, regardless of where the road leads.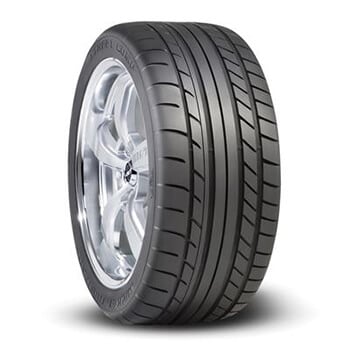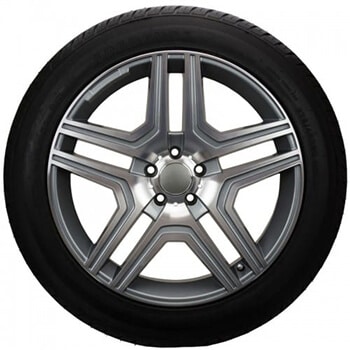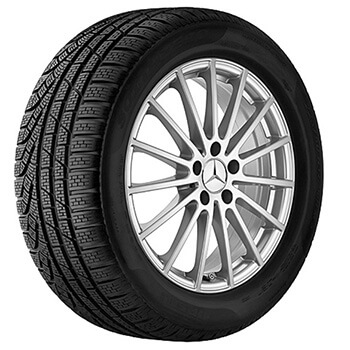 Finding Affordable Mercedes-Benz Wheels
When it comes time to purchase new tires for a Mercedes-Benz, it is vital to buy options that will help ensure the desired results are achieved. For these luxurious vehicles, having high-quality, luxurious tires is crucial. Don't underestimate the benefits of the right tires and how they can optimize the driving experience.
Being informed and contacting a local dealer is going to help ensure that the best prices are found and that the best tires for the vehicle are found and purchased.