The performance of any Jeep is only as good as it's tires. The Jeep is uniquely designed to power over the roughest terrain quickly but, if great tires aren't in place, the vehicle will never hold up to a driver's high expectations and needs. When the tires begin to chunk or if the bead has begun to wear out, it's essential to replace the tires right away to continue having the most successful off-road adventures filled with excitement.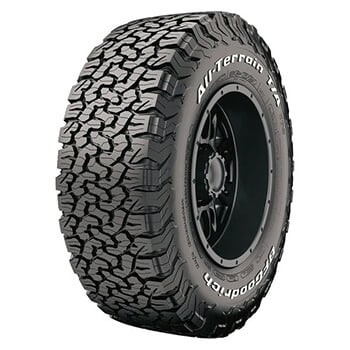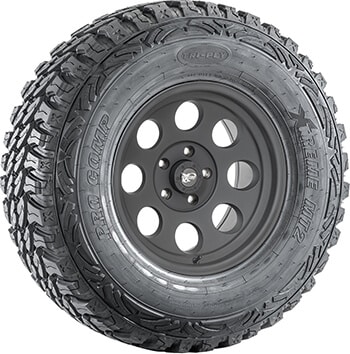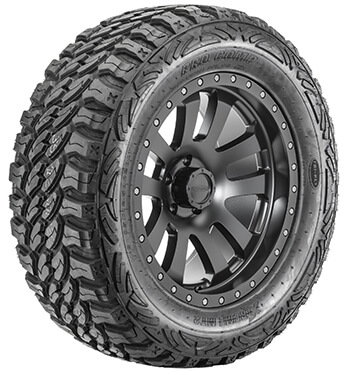 Why Jeep Wheels are so Popular
Jeep wheels are designed to be rugged and tough, just like the vehicle they go on. Calgary Jeep wheels need to handle the hard and fast lifestyle a Jeep enthusiast leads, which means those tires should be durable, sturdy, and capable of holding together even under hard, off-road use.
With the mission to ensure drivers have the highest-quality driving experience while in their Jeep, Jeep wheels for Sale will deliver a level of performance and durability that are unmatched in the industry. Because of the demand or high-quality Jeep wheels, there is a wide range of options and styles to choose from today, ensuring that every Jeep driver can find the tire that suits their needs, driving style, and more.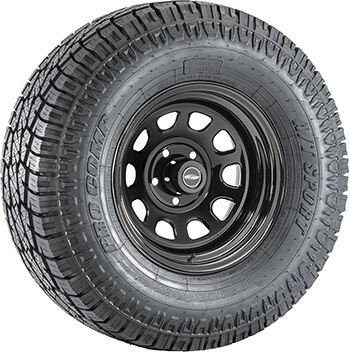 Give us a call at (403) 453-2008, stop by, or read on to learn more about the tire packages we have to offer.
The Best Jeep Wheels on the Market Today
Purchasing Jeep wheels is easy when a driver knows what they are looking for. Some of the most popular tire options available to buy today are listed here.
Pro Comps A/T Sport Compound Tires
These tires are formulated to deliver superior performance across dry, wet, and off- or on-road conditions. Thanks to the sweeping groove technology, these tires have an excellent level of stability and traction for any road conditions drivers may encounter. Additionally, these Jeep wheels provide multi-pitch variation with quiet ride assurance, ensuring a soft and smooth ride for any driving conditions.
BFGoodrich KM3 Tire
Built relying on a high level of experience that has been earned on the trail, these tires combine industry-leading durability and toughness with superior levels of traction to take drivers anywhere they need or want to go. With improved mud traction, these tires can power through loose soil and mud with ease. With these tires, drivers have access to race-proven advancements that will deliver a superior level of performance that has been optimized through research and trial.
Baja Boss
These are considered "ultra-premium,"  extreme mud-terrain radial tires that feature an asymmetric tread pattern along with the innovative PowerPly XDTM three-ply sidewall to ensure a robust construction that can stand up to the roughest terrains. With Side-Biters that are 50 percent larger than what is considered "average," these tires deliver a high level of performance that helps to reduce noise while providing superior handling in both on- and off-road conditions.
Each of the tire options listed here delivers the high level of durability and performance that discerning Jeep drivers demand today. Also, when drivers shop around, they will find that getting a high price for the style and type of tires they want is more comfortable than they may have imagined.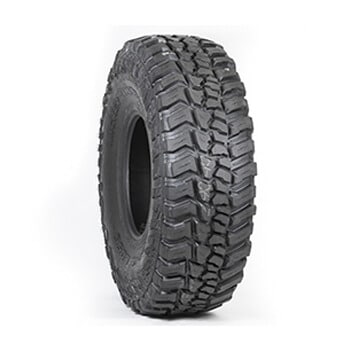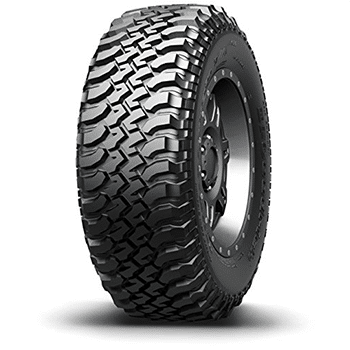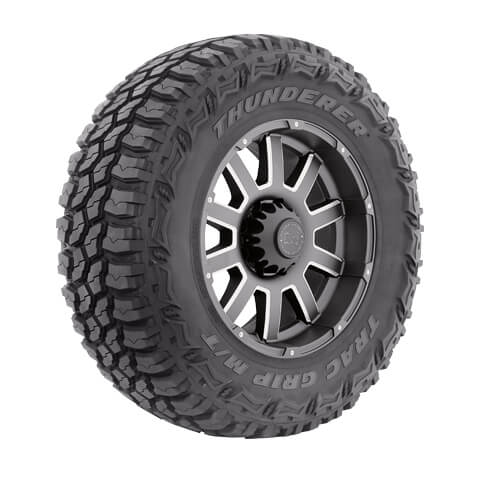 Where to Find Affordable Jeep Wheels?
Jeep drivers are cautious when it comes to the tires they choose. The decision is much more important than drivers of average passenger vehicles must make to select long-lasting, durable, and well-made tires.
While this is true, Jeep drivers are also savvy shoppers, which means they expect to get the best price possible for the tires they want to purchase. With such a vast selection of options, Jeep drivers can feel confident that when they contact a local shop, they will be able to find quality tires at affordable prices.